Today is hubby's first Father's Day
. I want to dedicate this post to him and let him know how wonderful of a father he is. We created one perfect little girl that thinks the world
of him.
When she was first born, everyone said she was a duplicate of him. He even laughed and said "It looks like I fell asleep and someone shaved my head". People still comment on how they've never
seen a baby that looks so much like their dad.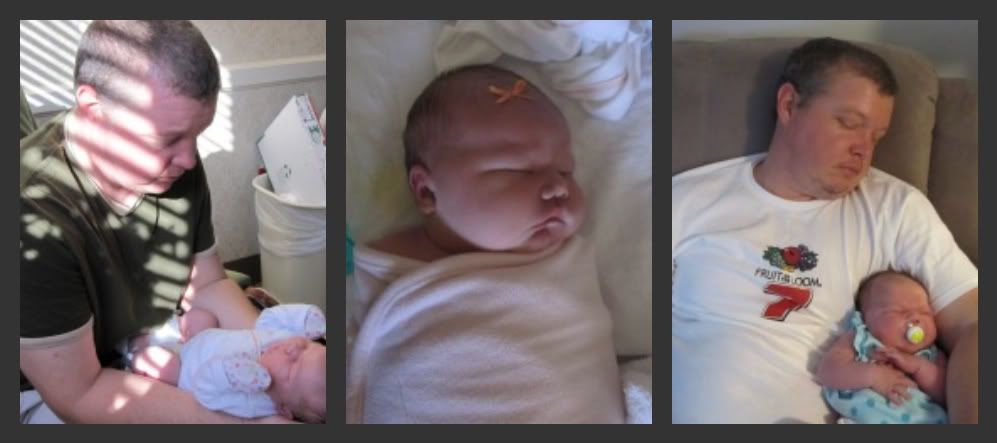 Amelia was very colicky for the first 5 months of her life. It was very difficult, both mentally and physically. He would rock with her every night for months until 2 am so that I could get some sleep
.
He is very ingenuitive
and comes up with ideas to make her comfortable. White noise was the only thing that would calm her down, so he recorded the sound of our vacuum cleaner
and made a CD. The screaming would immediately stop once that sound was played.
Amelia's first word was "dada", and she knows what that word means. Every morning when I take her to daycare, I make sure we say "bye bye dada, love you". When we get home, she immediately starts looking around for him. If he is home, her feet kick and she smiles so big you can't even see her eyes over those cheeks.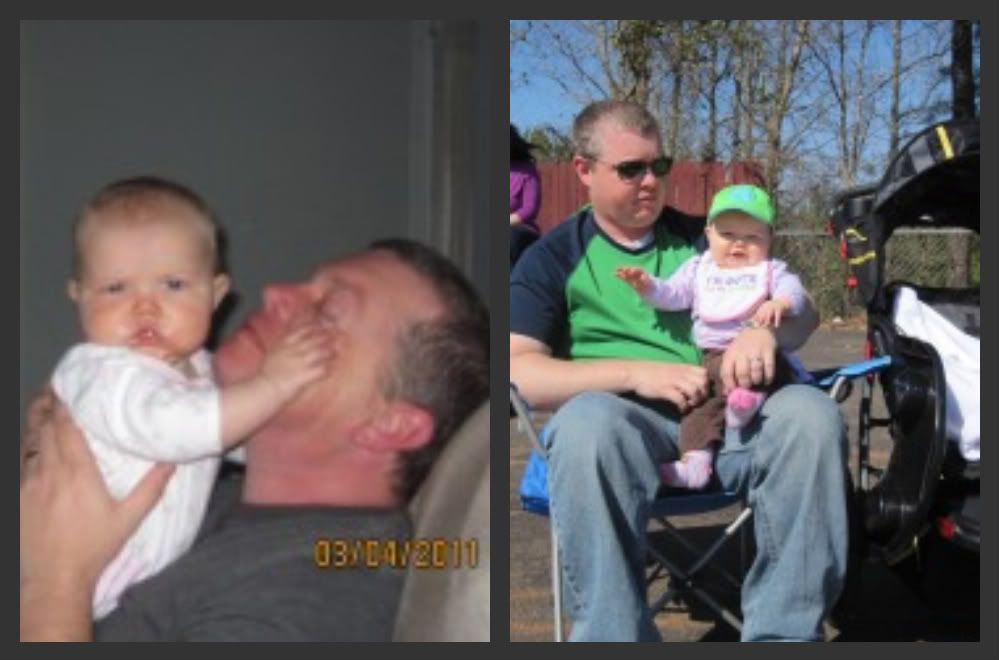 She is lucky to have such a caring and loving father.
I am lucky and thankful to have such a wonderful husband.
Happy Father's Day!
You have shown Amelia unconditional love for her first year of life, and we look forward to the many years to come.